JBS Acquires Majority Stakes in Silicon-Valley Based Imparé
June 2, 2023
4-min read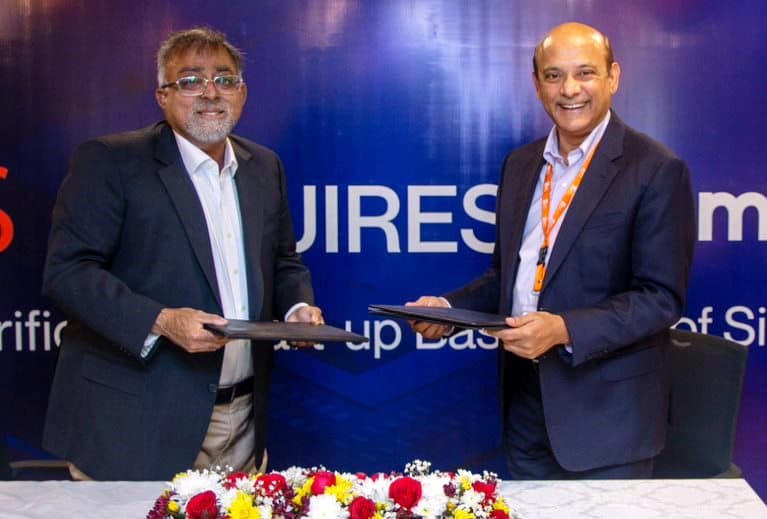 Written by Imparé Team
Karachi, 23 May 2023: Jaffer Business Systems (JBS), a system integrator based in the MENAP region, announces its strategic acquisition of a Silicon Valley based start-up, "Imparé", specializing in chip verification. This acquisition is the first time JBS has made a start-up investment outside of Pakistan, right in the tech hub of the world that is Silicon Valley putting them at the forefront of the chip verification industry in the country.
JBS CEO, Veqar Ul Islam says, "I am absolutely delighted with the acquisition of Imparé. Our strategy of start-up acquisition resonates around our "Purpose" to facilitate a broader, stronger, entrepreneurial network in the country – which is futuristic, innovative, and blends well with new ways of driving our economy."
The chip verification market is expected to grow up to $16 billion in the next five years, making it a highly in-demand and short-skilled industry worldwide. Imparé was founded with the goal of creating a verification centre of excellence in Pakistan and training local students to work with top US companies to meet the growing demand for verification engineers.
Imparé Founder, Faisal Haque added, "The silicon market is set to double in the next eight years and the demand for verification engineers is high. Our goal is to provide a centre of excellence in chip verification and train the next generation of engineers to meet this demand."
In addition, Imparé is proud to offer a 5:1 cost advantage to its customers while upholding exceptional quality standards. This distinctive value proposition ensures that clients receive top-notch chip verification services at an unparalleled cost efficiency.
The acquisition of Imparé marks a new era for JBS and is a testament to its purpose of continuing to improve lives. Imparé, with its specialized chip design verification services, will now be able to provide its expertise to customers in the US, further expanding its reach and impact.
About Jaffer Business Systems (JBS):
Jaffer Business Systems (Private) Limited is a system integrator that provides creative Information Technology solutions to its customers. With over 200 satisfied customer organizations, JBS continues to serve with a passion for growth through innovation.
About Imparé:
Imparé is a centre of excellence in ASIC verification, offering a range of specialized chip verification services to customers in the US. Its engineers undergo extensive training and work under the guidance of skilled and experienced management.